Mrs Peel BSc (Hons) Geography PGCE (Primary) NPQH
Headteacher, Designated Safeguarding Lead, Subject Lead for PE & Geography
I was educated at Kirkby-in-Malhamdale Primary school and then at Skipton Girls' High School. After a successful degree course at Newcastle University I embarked on a career in teaching. My first post was at Ripon Cathedral School and then as deputy head teacher at Pudsey Greenside, Leeds. Prior to this position I was head teacher at Rathmell C of E Primary School. I am married with two children and am committed to improving pupils learning.
Mrs Dawson
Oak Class Teacher (Y6) & SENCO, Designated Seafeguarding Lead, Subject Lead for PSHE, Mental Health & Wellbeing
I am originally from Liverpool, but moved to Yorkshire 14 years ago, although I now live in Lancashire. I am married and have three young children, who keep me very busy! I have taught at Hellifield Primary School, as well as working with children with additional needs in many different Primary schools across Craven. I joined Gargrave Primary School in September 2017. I enjoy spending time with my family and friends.
Mrs Holme
Willow Class Teacher (Y3/Y4) Subject Lead for Maths, Art & DT. School Based Mentor
I have worked at Gargrave Primary school since 2006 and prior to that I worked at Lothersdale Primary school, St Philips CE in Nelson and Calversyke Middle School which was in Keighley.  I am married with two sons and we live on a farm!  Before qualifying as a teacher in 1995 I completed a photographic degree and then had a variety of jobs from advertising to catering.  I enjoy painting, walking, spending time with family and friends and holidays!
Mrs Abbey
Sycamore Class Teacher (Y5), Designated Safeguarding Lead, Subject Lead for History, Reading, Writing & Phonics
I grew up in Malhamdale, attending Kirkby Malham, Aireville and Ilkley Grammar School.  After leaving school I worked as a teaching assistant before completing a four year degree in Primary Education with QTS at Leeds Metropolitan University.  I enjoy spending time with my friends, walking, playing squash and netball.  I joined Gargrave school in September 2014.
Mrs Spensley
Apple Class (EYFS) Teacher (Job Share) Subject Lead for RE & EYFS
I've been a primary school teacher since 2001, teaching in schools in the Yorkshire Dales. I have two children and family life keeps me very busy! I love reading and can often be found with my nose in a book. My children play rugby so I can often be seen (and heard) supporting from the sidelines. I am looking forward to teaching Apple Class in September 2020!
Miss Bunney
Ash Class Teacher (Y1/Y2)
I am a newly qualified ECT at Gargrave Primary School. I studied at Skipton Girls High School and went on to do an undergraduate course in Primary Education at York St. John. I have been brought up in the heart of the Yorkshire Dales where I love to walk and hike. I also love cooking, reading and spending quality time with my friends and family.
Miss Turner
Apple Class Teacher (EYFS) Teacher (Job Share) Subject Lead for Science & Computing
I have recently moved to Yorkshire from Heysham where I grew up. I graduated as a teacher from the University of Cumbria after spending many years working in Nursery's. I then moved to London for my first few years teaching before moving back up north. I enjoy being outdoors, reading and spending time with my friends and family.
Mrs Aldous
School Business Manager
Having lived around this area until 18, I travelled to Hong Kong where I lived and worked for 3 1/2 years.  I then moved to North Devon for the next 6 years and then back to "good old Yorkshire" where I married and had two children.  I joined Gargrave School in February 2010, and gained a level 4 diploma in school business management in 2015.  I enjoy gardening, meeting friends, riding my motorbike and walking my dog around the gorgeous area in which we live.
Mrs Driver
French Specialist Teacher
I am originally from France where I obtained a degree in International Marketing and Management. I moved to England 13 years ago to work as a manager of an international freight company for a couple of years. I swiftly moved on to teaching French in local primary schools. After taking a break to raise my wonderful little family, I returned to teaching this year as a teaching assistant with a view to eventually training as a teacher. I thoroughly enjoy being part of the Gargrave team and I am thankful to be able to carry on teaching French on a weekly basis. 
Mrs Chadwick
Teaching Assistant
I live in Skipton and have worked at Gargrave for 13 years.  I started in reception and gradually worked my way through the year groups, now working with Key Stage 2 children.
Mrs Martinez
Teaching Assistant & MSA
I was born in Spain.  I went to university and have a degree in Politics.  I have 2 beautiful children.  I came to England 5 years ago and love being a part of Gargrave School's family.
Mrs Deville
Teaching Assistant
I moved to Skipton over 28 years ago from Rotherham, South Yorkshire because of my husband's job.  We have 2 children.  My interests are reading, walking and caravanning.  I also have a wish list of places in the world I would like to visit and I'm slowly ticking them off.
Mrs Gilmartin
Teaching Assistant & MSA
I grew up in the North East of England and came to live in Yorkshire in 2005. My career was in Sales, Marketing and Finance, until I raised my family. I have two sons and a daughter. My hobbies include hiking, gardening and holidays. I'm a big history fan and read lots of history books and love music!. 
Mrs Walton-Brown
Teaching Assistant & MSA
I started work at Gargrave school in September 2015.  Prior to that I worked with children and their families.  I have 2 children and enjoy spending time with family and friends.
Miss Silver
Teaching Assistant & MSA
I graduated in 2019 from Queen Mary University in London where I studied English Language and Linguistics. I then went on to work at The Little Gym teaching gymnastics to children aged between 4 months and 12 years old. In September I am due to start my training to become a Key Stage 2 teacher. I love doing gymnastics and spending time with my friends and family. 
Miss Wild
Triangle Club Leader & MSA
I was brought up in Ilkley and attended Ilkley Grammar School.  I moved to Gargrave 20 years ago and I have 3 children all of who attended Gargrave School.  I worked at Gargrave Pre-School before joining the team as Out of School Club leader and MSA.  I enjoy spending time with my family and friends, walking our puppy and going to the cinema.
Mrs Halls
Cook & MSA
I grew up in North Yorkshire moving to the Skipton area when I was 7 and attending Carleton Primary School & SGHS. I spent 10 years in Australia, working for Yachting Australia, then moved to South West Scotland and finally back home to Yorkshire in 2014. I have four children, and I am also very involved in Girl Guiding in the area.
Mrs Ali
Teaching Assistant & MSA
I have lived in Barnoldswick all my life where I attended the local Primary and Secondary School I then went on to study Early Years at Craven College in Skipton.
I began my career in Early Years in 2010 working in Nursery Schools with Pre School Children. 
In my spare time I love to go for walks in the beautiful countryside and spend lots of time making memories with my husband and two little boys.
Ms Moroncini
Teaching Assistant & MSA
I was born in Argentina and I have a High School Diploma in Accountancy, a degree in Computer Analysis, Art and a First Certificate in English. I lived in New York, Amsterdam, London and St Albans before moving to beautiful Gargrave with my small family. I love photography, gardening, travelling, baking and working with children.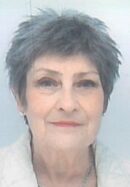 Mrs Robinson
Triangle Club Assistant
Originally from Barnoldswick, I went to Gisburn Road Infant/Junior School and later to St Monica's Convent  in Skipton, I then studied fashion at Bradford College of Art. I have worked in fashion houses in London and later in Leeds and Nottingham. For a 5 yr period I had my own business designing children's wear and taught fashion and dressmaking at Nelson & Colne College and Lancashire College. I have 3 children and 5 grandchildren, with another one on the way. Family is important, I love to help and be with them as much as possible.